Activities at the "Les Terrasses du Viaur" campsite in the Tarn
The "Les Terrasses du Viaur" campsite is ideal for hiking as it is located in an exceptional natural setting on the border of Tarn and Aveyron.
Beside the river and in the countryside, you will not resist the urge to explore the surroundings of the campsite, with its stepping stone crossings and riverside footpaths past ancient mills and the impressive ruins of Chateau Thuries, (destroyed by the English during the 100years war). This was once part of England !
Several hiking trails are available to you around the campsite. See the hiking trails in Pampelonne >>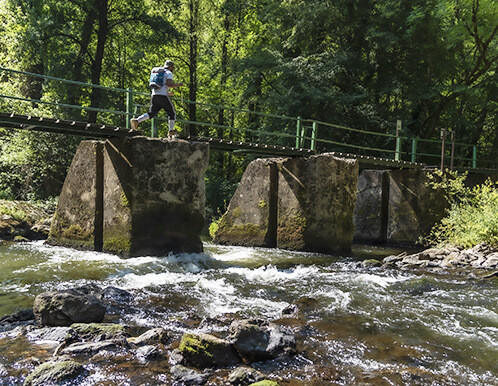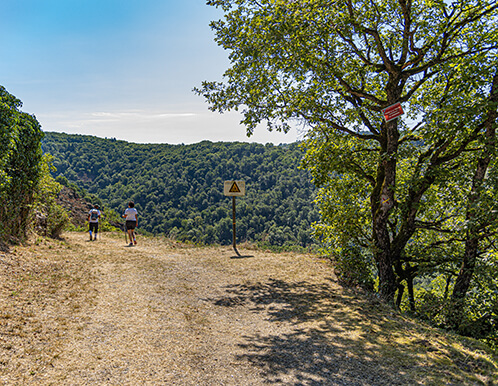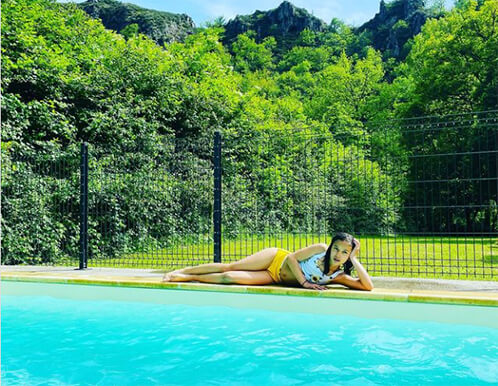 Glide along the Viaur
You will also find canoes available at our campsite. Come and paddle in the heart of unspoilt nature with family or friends.
You can float along the Viaur, a river bordered by a lush forest, to discover the local flora and fauna, lulled by the babbling water and the song of birds.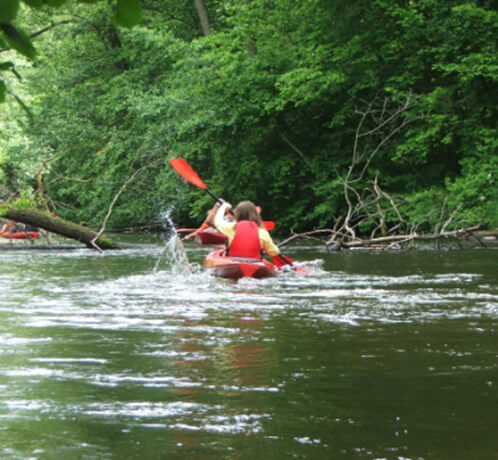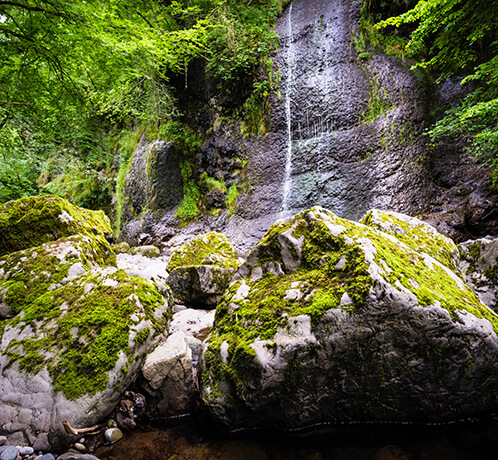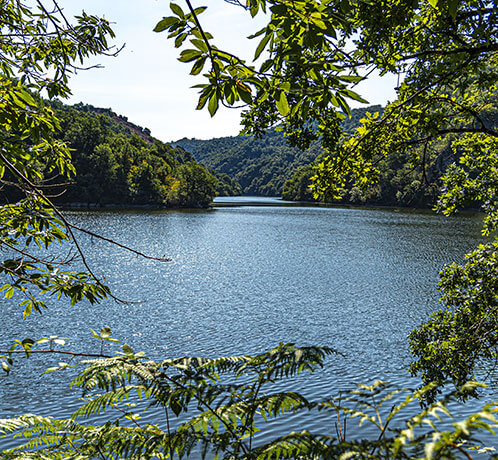 Taste the pleasure of peddling, effortlessly !
The campsite offers electric bikes for hire.
The ideal way to enjoy, in a fun and ecological way, the varied landscapes of the Viaur valley.
You will find many ideas for beautiful walks to go at your own pace, passing lakes, waterfalls, or through medieval villages.